The Time to Design Your Perfect Landscape is Now!
Don't wait for spring to roll around before considering how best to rejuvenate your landscape. If you wait until then, the highly-rated landscaping companies could already be booked through summer. Get ahead of the game and start thinking of your landscape design plans now.
If you're a property owner in Edwardsville, IL, you should consider a few things when designing your landscapes such as what plants you want to add to your landscape beds, what type of ground cover you want to be installed, and if your landscape beds need to be edged.
---
What plants should you add to your landscape beds this spring?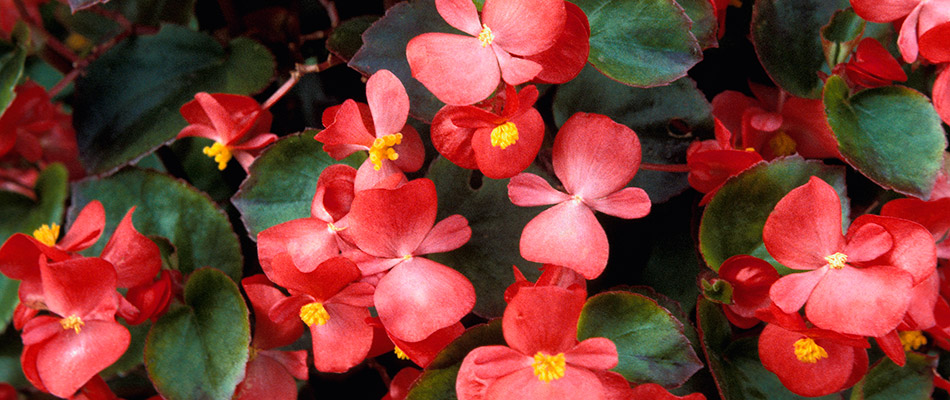 When it comes to planting spring annuals in the Edwardsville, IL area, one factor to consider is the fluctuating temperatures that we experience in our area. Since our temperatures get low even in the spring, it helps to choose flowers that can cope with cool or warm weather. The good news is several plants do well in either environment, such as:
Alyssum - This annual plant is known for being easy to grow. Alyssum commonly produces white flowers but may also produce yellow or lavender flowers. It also does well in both cool and warm conditions.
Coleus - While known as a tropical perennial, the coleus can handle cool weather. This type of plant will instantly add beauty to your landscape beds as they are available in numerous color combinations of green, yellow, pink, red, maroon, and more.
Impatiens - This shade-dwelling perennial is a landscape favorite in southern Illinois due to its bright, cheery colors and cold tolerance.
---
Choose What Type of Ground Covering You Want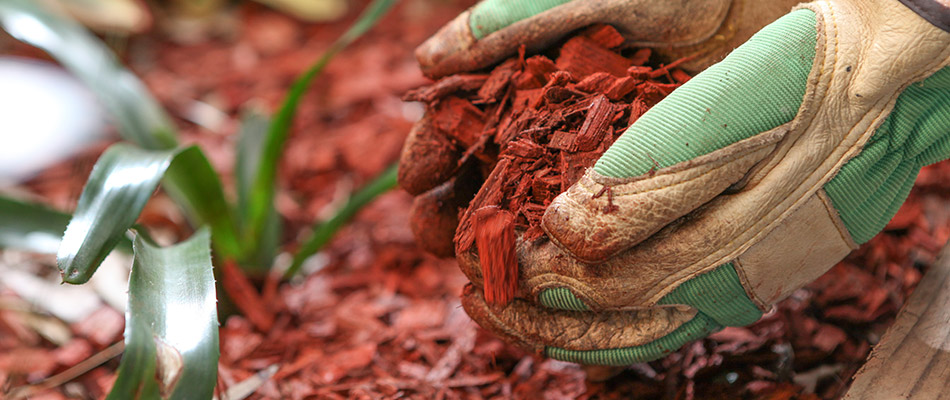 If you have landscape beds, you'll need to add or replace your ground covering annually. Organic mulches like pine or wood naturally break down due to repeated exposure to the elements. While rock coverings don't break down, they sometimes sink into the ground and attract dust. Changing your landscape bed covering each year helps keep your plants healthy and vibrant.
Popular mulch and rock coverings in the area include the following:
Rock Coverings
Purple Trap
River Rock
Meramec Gravel
Mulch Coverings
Cypress mulch
Cedar mulch
Red mulch
Ground coverings also help reduce soil erosion, regulate soil temperatures, and prevent weed growth.
---
Do your landscape beds need to be edged?
Do your landscape beds look sloppy? Is it hard to tell where your landscape beds end and where your lawn begins? If so, it is likely that you will need to have your landscape beds edged. When you have your landscape beds edged, it will create a clear distinction between where your landscape beds end and where your lawn begins. This will make your landscape beds "pop" and will also help to keep grass from invading your beds. To keep your landscape beds looking great, we recommend that you have them edged at least once per year.
---
The perfect spring landscape design awaits you. Call us now to get started!
If you are looking to redesign your landscape beds, don't wait until spring rolls around. Instead, use the late fall and winter downtime to plan out your project so you can get started right away when spring arrives.
At Creekside Landscapes, we offer several landscape design services, including planting annuals, replacing ground coverings, and edging landscape beds, just to name a few. If you're a residential, commercial, or HOA property owner in Edwardsville, Glen Carbon, Bethalto, or a surrounding area in Illinois we can help. Give us a call today at (618) 374-0010 to schedule a spot on our calendar. We look forward to working with you to help you create the landscape beds of your dreams!
---
Comments (0)
Name *

Email (not shown) *

Thanks for your comment!
Thanks for your feedback! Your comments have been successfully submitted! Please note, all comments require admin approval prior to display.
Error submitting comment!
There is a problem with your comment, please see below and try again.