We offer comprehensive landscaping services for properties located in the O'Fallon, IL area.
Hire our company to take care of your landscaping project for both your commercial and residential properties.
O'Fallon is the third-largest city in Southern Illinois. With almost 30,000 people, there is always something to do. However, if you do find yourself looking for a change of scenery, the big, bustling city of St. Louis, MO is only 20 minutes away!
Although O'Fallon is technically a city, it has a suburban feel with an incredible amount of parks. Spending time outdoors is easy to do with all of the well-kept walking trails and beautiful nature views. At Creekside Landscapes, we take pride in helping the residents of O'Fallon take care of their landscapes, both commercial and residential. We offer land clearing services that remove snow, brush, and other unwanted vegetation from properties to keep this community looking great. We also offer hardscape and softscape installation, drainage solutions, and more.
---
Design & Install Hardscapes Such As Fire Pits, Patios, Walkways, & Outdoor Kitchens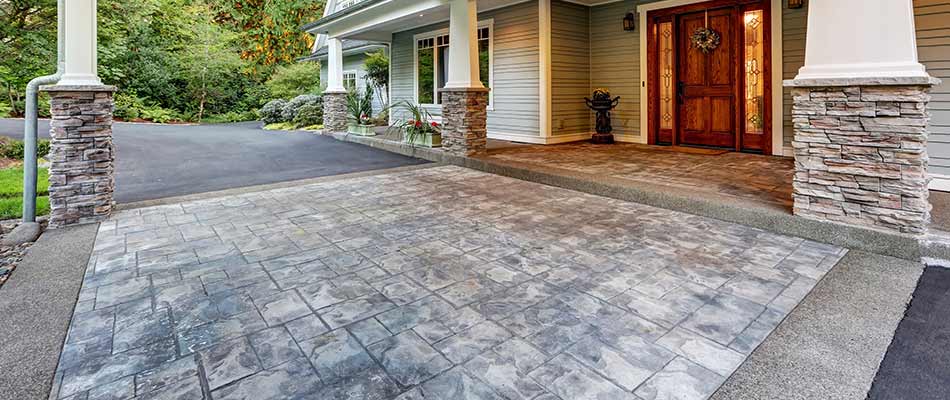 Landscape Design: Our design team uses 2D and 3D rendering software to give you a visual representation of what your new hardscapes will look like when they are completed. After customer approval of the design, our installation team can get to work building your customized landscape.
Outdoor Kitchens: Step up your hosting game with an outdoor kitchen. Add amenities such as a grill, wine coolers, refrigerators, or a wood-burning pizza oven to wow your guests.
Fire Pits & Fireplaces: Spend more time outdoors even when the weather gets chilly by installing a fire pit or an outdoor fireplace.
Patios: Increase your property value with a durable, high-quality patio. We have endless design options with our paver and flagstone materials.
Pergolas & Pavilions: Choose from a wide variety of colors and styles with our custom pergola and pavilion installation services.
Retaining & Seating Walls: Installing a retaining wall will level out a hilly spot on your property, prevent soil erosion, and can double as a beautiful raised planter bed. Seating walls are typically installed around something like a fire pit to double as more seating space for guests and a great statement piece for your property.
Walkways, Driveways, & Outdoor Steps: We build your custom walkways, driveways, and steps out of durable and natural-looking materials such as concrete pavers and flagstone.
Outdoor Lighting: Use our LED outdoor lighting systems to highlight your favorite focal points on your property or simply light up your walkways and steps for safety.
---
We Install Softscapes Including Landscape Beds, Shrubs, Trees, & Annual Flowers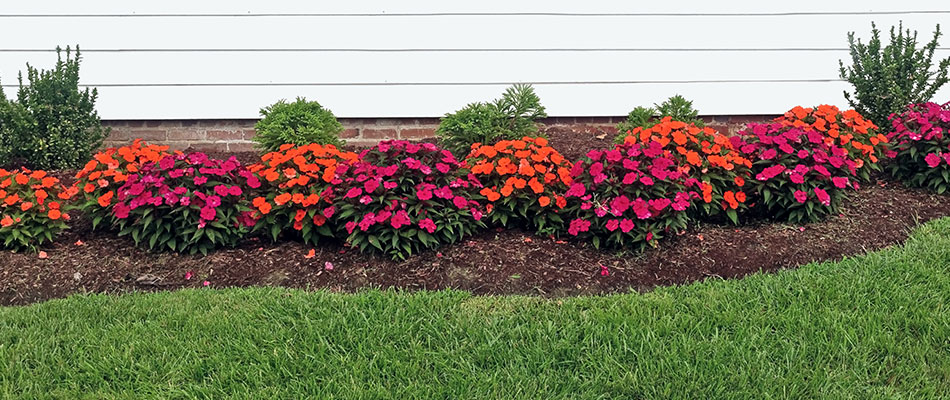 Planting & Bed Renovations: Our design team can effortlessly blend your hardscapes and softscapes to make a cohesive look and feel throughout your property. Add shrubs, trees, flowers, and more.
Annual Flowers: Depending on how much shade or sun your landscape receives, we can help you choose the right flowers that will thrive in your specific environment.
---
Our Other Landscaping Services Include Bush Hogging, Leaf Removal, & Commercial Snow Removal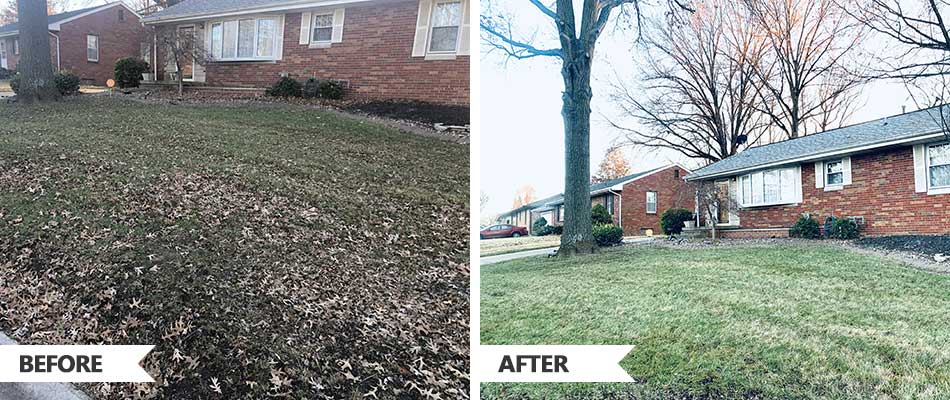 Leaf Removal: Leaves will smother your grass and cause future lawn issues such as disease and insect infestations. Our crew will remove your leaves and even dispose of them for you.
Bush Hogging: We clear heavy brush, vines, saplings, and weeds from your property with our heavy-duty machinery.
Land Clearing: No project is too large for our land clearing service. We can remove and dispose of unwanted vegetation on your landscape so you can start fresh.
Commercial Snow Removal & Deicing: Our crew will remove snow and ice from commercial properties. We make sure your parking lot, walkways, and front steps are safe for you, your employees, and your customers to walk on.
Grading & Draining: Our experts can help you take care of any drainage issues on your property with grading, french drains, and dry creek beds.
---
Call us today to set up a consultation for your next landscaping project!
We offer our comprehensive landscaping services to properties in and around O'Fallon, IL. If any of the above services caught your eye, call our office today at (618) 374-0010 to schedule a consultation and receive a quote. We take pride in the work we do in O'Fallon and we would love to help you with your next project!