We offer lawn and landscaping services to homes and businesses in Alton, IL.
Our services include lawn mowing, aeration, hardscape installations, and more!
Alton, IL is a beautiful city that is located along the Mississippi River in Madison County. It has a population of more than 26,000 people, and it's the city where legendary jazz musician Miles Davis was born. There's a lot to explore in Alton, including the Alton Museum of History and Art which features the Wadlow Room. This popular room pays special tribute to Robert Wadlow, who still holds the record as the tallest man who has ever lived.
With streets lined with verdant lawns and beautiful landscapes, the beauty of Alton is undeniable. We're glad to help homes and businesses in Alton maintain their properties with our lawn and landscaping services. Some of the services we provide include lawn aeration, lawn mowing, hardscape installations, and more.
---
Transform Your Outdoor Space With Our Hardscape Installation Services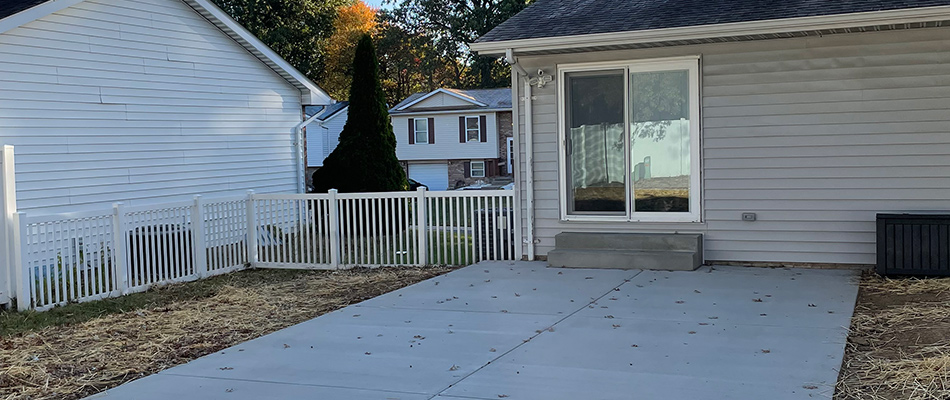 If you want to upgrade your property, you'll never go wrong with stylish and functional hardscapes. That's where our hardscape installation services come in. We can design and build patios, driveways, and walkways made from high-quality and durable materials to ensure your hardscapes can stand the test of time. Our team can also install outdoor steps to ensure you can safely navigate your way around areas on your property with different elevations.
Our crew can install a fire pit or outdoor fireplace on your property to make spending time outdoors when the weather starts to get chilly more enjoyable. An outdoor kitchen can also transform your outdoor space with its impeccable style and function. At Creekside Landscapes, we can customize your outdoor kitchen and add features like grills, pizza ovens, refrigerators, and more to it. Check out the complete list of the hardscapes we can build:
---
Our Lawn & Landscaping Services
Cultivating healthy and lush grass can increase the curb appeal of your property in Alton, IL. We can help ensure your grass can access much-needed nutrients through lawn aeration and we can help promote thicker and lusher growth through overseeding. Our lawn mowing and leaf removal services will keep your lawn manicured and free from thick leaf piles. If you want to establish a new lawn almost instantly, take advantage of our sod installation service.
At Creekside Landscapes, we will help you create the perfect landscape for your home or business in Alton! From installing beautiful landscape beds adorned with annual flowers to installing outdoor lights to accentuate your property's best features at night, our team will stop at nothing to spruce up your yard's visual appeal. Our lawn and landscaping services include:
---
We provide cleanup services like bush hogging, land clearing, and commercial snow removal.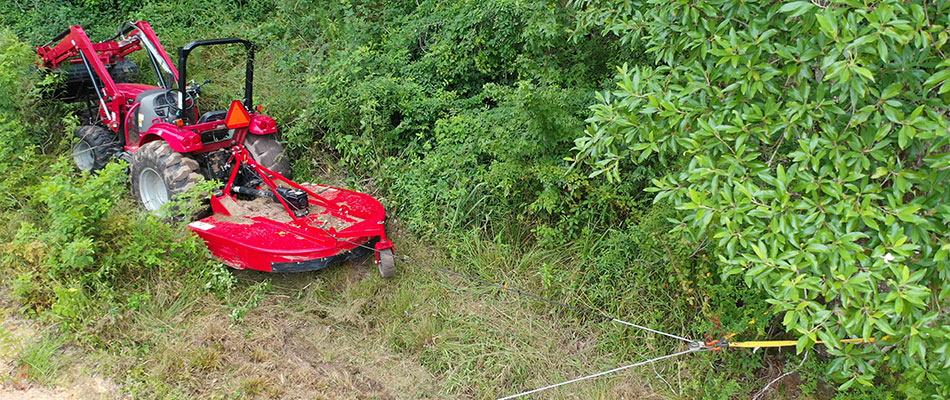 If your property is filled with overgrown plants and shrubs, our team will handle its cleanup so you can maximize your space. We offer both bush-hogging and land-clearing services, which means we can clean up big and small properties! Our team also helps business owners in Alton, IL keep their commercial properties safe and accessible during the winter season with our commercial snow removal service.
---
Call us today to schedule any of our lawn and landscaping services.
Our team at Creekside Landscapes offers top-notch lawn and landscaping services to commercial, residential, and HOA properties in Alton, IL. With our skills, expertise, and commitment to achieving a job well done, we will help you take your property to the next level. If you're interested in transforming your home or business, call us today at (618) 374-0010 to schedule any of our services.