We offer landscaping services to commercial and residential properties in Greenville, IL.
Our team offers hardscape installation, landscape maintenance, and cleanup services.
The city of Greenville, IL is a peaceful community located in Bond County and has a population of over 6,000 people. There are a lot of museums here for locals and tourists to explore, like the Bound County Museum, the Richard W. Bock Sculpture Museum, and the DeMoulin Museum. If you're looking for an adrenaline rush, you can go skydiving at the Gateway Skydiving Center!
At Creekside Landscapes, we offer professional landscaping services like hardscape installation, landscape maintenance, and cleanup services to commercial, residential, and HOA property owners in Greenville, IL. Equipped with our expert craftsmanship and unmatched attention to detail, our team will help you enhance the visual appeal of your landscape and improve the value of your property.
---
Improve your outdoor space with our hardscape installation services.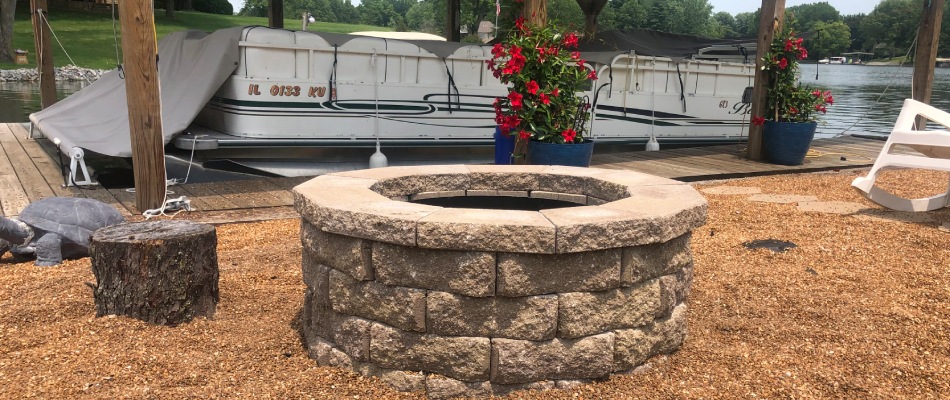 Nothing improves the aesthetics of a property quite like hardscapes. At Creekside Landscapes, we offer a variety of hardscape installation services to help you upgrade your property in Greenville, IL and increase your property value. We can construct patios made from top-tier materials to ensure they are built to withstand the test of time. Adding walkways, driveways, and outdoor steps can make your property more functional and they can also make it easier for you and your guests to navigate around your outdoor area. We also offer pergola and pavilion installation so that you can still spend time outdoors during the day without being exposed to too much sun.
Our fire pits and fireplaces are excellent features that will instantly become a focal point on your property. Whether you want a gas-burning or a wood-burning fire feature, we can make it happen. We can also construct outdoor kitchens using durable materials so that you can host entertaining cookouts with your loved ones.
---
Our comprehensive landscape maintenance services help improve your curb appeal.
Our team offers comprehensive landscape maintenance services to keep your yard looking pristine. We can install rock and mulch ground covers, which can help make your landscape beds looks more polished and appealing. What's more, ground covers like rock and mulch help protect your plants!
If you want to spruce up the aesthetics of your landscape, you'll want to take advantage of our plantings and bed renovations service. This service involves installing fresh landscape beds to help improve your curb appeal. We also provide an annual flower installation service that involves planting beautiful flowers on your property.
We also provide an outdoor lighting service. Our crew can illuminate your property with energy-efficient, long-lasting LED lights to showcase your landscape's best features. If you have issues with standing water in your home or business, we offer grading and drainage solutions to help solve your problems with water retention.
---
Our Cleanup Services Include Bush Hogging & Land Clearing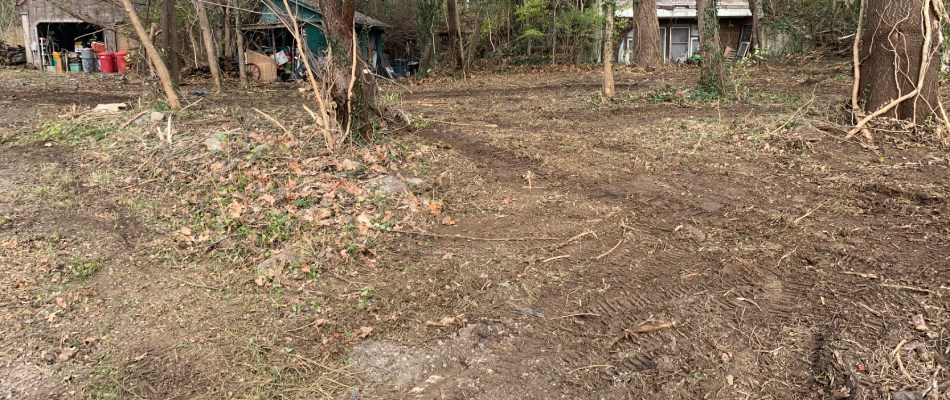 If you're planning to upgrade your landscape but your property is filled with overgrown shrubs, trees, grass, and heavy brush, we can help with our cleanup services. We offer land clearing and bush hogging to clear your landscape and prepare it for your next project.
---
Call our crew today to schedule our landscaping services.
If you want your property to be the envy of your neighborhood, we're here to help. Our team at Creekside Landscapes offers professional landscaping services to commercial, residential, and HOA property owners in Greenville, IL. We have the skills, knowledge, and expertise to get the job done right. If you're ready to improve your property, call us today at (618) 374-0010 to schedule any of our landscaping services.