We design and install beautiful landscaping to transform your property in Edwardsville, Glen Carbon, Bethalto, and surrounding areas.
A unique and creative landscape design can immediately heighten the aesthetics and value of your residential or commercial property.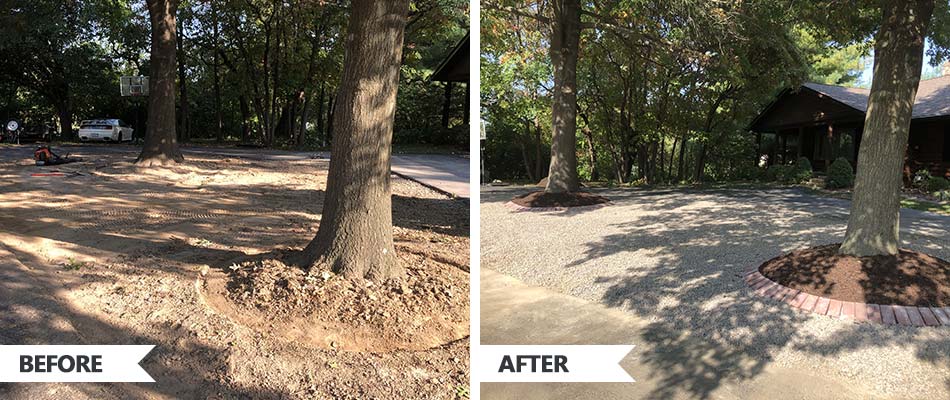 Landscaping is a major investment of your property, but for many, the overall benefits are worth the cost! Homes and commercial business exteriors with softscapes and other unique outdoor features instantly add more value to the property.
Our team at Creekside Landscapes knows how to design a layout that highlights key areas of your landscape and makes you stand out within the community! We provide landscape design and installation to areas near and around Edwardsville, Glen Carbon, Maryville, and Bethalto, IN.
---
Landscape Design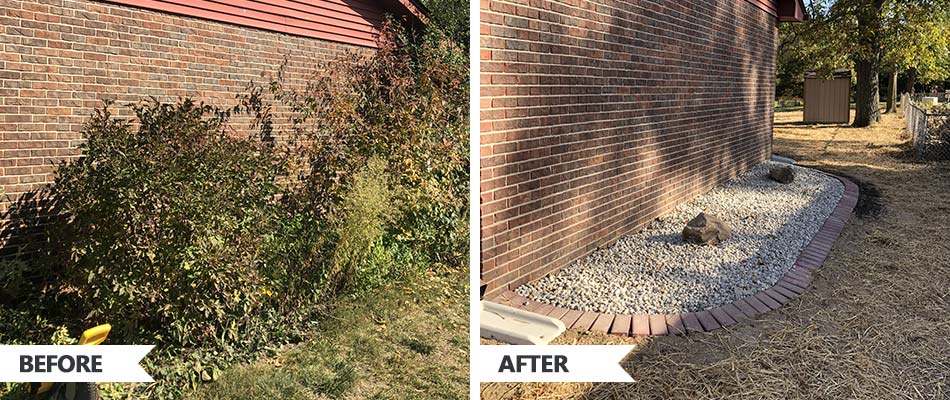 At Creekside Landscapes, we can help you renovate your current landscape or create a new design that fits with your personal preferences.
Once we visit and survey your landscape, we can provide you with several different display options that work for the layout of your property- and with your budget!
It's important to us that our customers are happy with our services. That's why we always follow-up on all landscaping projects throughout the entire process!
---
Plantings & Bed Renovations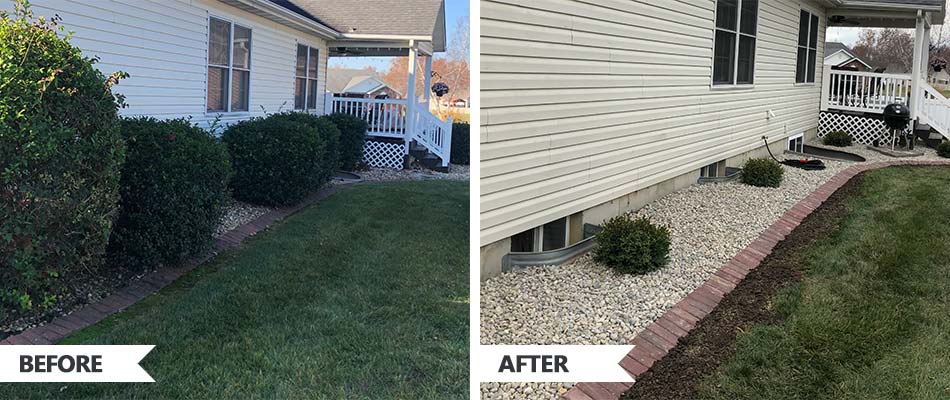 Replacing and cleaning out old planting beds are an affordable option to give your landscape an instant makeover that adds balance and depth to your property.
Our bed renovation process includes using softscapes that are proven to thrive in our region of Illinois. Some of these plants include:
Boxwoods
Japanese maple trees
Hostas, and more.
---
Annual Flowers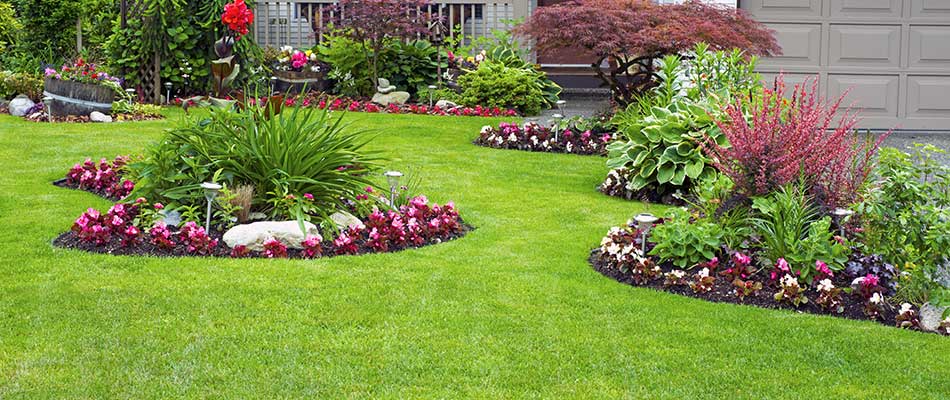 A bright and colorful landscape with new blooms can bring out the features of any exterior property. With annual flower installations, there's no reason your business or home can't have year-round color!
What makes our services unique is that we order all our softscapes from local stores only, instead of a big box. This way, you know for sure that your annual flowers and plants are coming from local growers in our region of southern Illinois!
---
Rock & Mulch Installation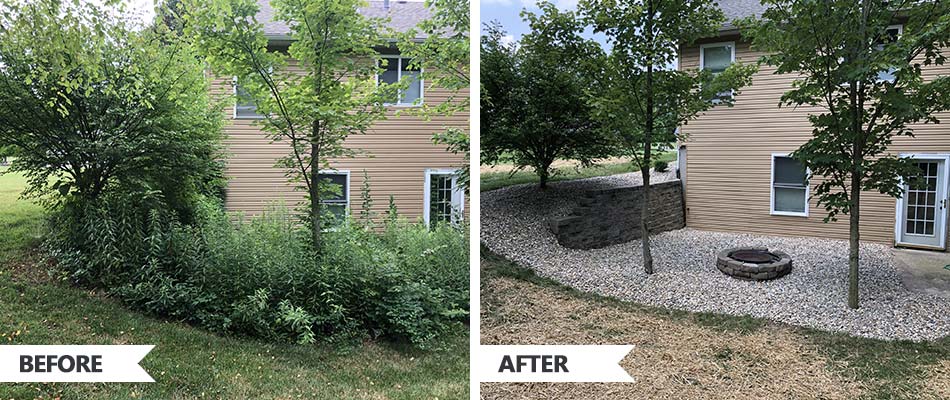 Adding rock and mulch to your landscaping helps suppress weed growth and creates texture in your landscaping beds.
Many of our customers like to add some kind of rock installation to their landscape design, and thankfully we have plenty of varieties to pick from! Our most popular options include purple trap rock, rainbow river rock, cobbles, and more!
For those wanting a different aesthetic, we can substitute rocks with either cypress, cedar, red, or black mulch that can be replaced once a year.
---
Outdoor Lighting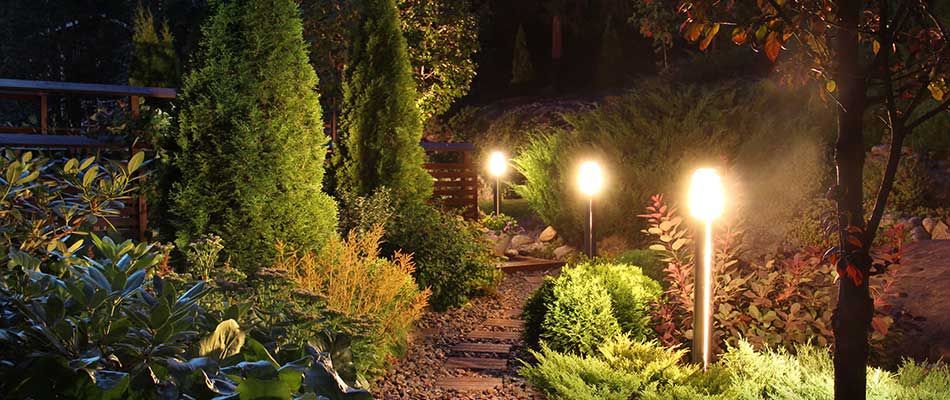 Outdoor lighting balances safety and security with beautiful aesthetics. Exterior lights create an ambiance for outdoor entertaining and protect your property by brightening up super dark areas.
We provide new installations for LED lighting so you can have a decorative way of highlighting your landscaping that also keeps your property safe!
---
Looking for quality landscape design and installs that fit your budget? Call today for an estimate!
Having a beautiful outdoor area doesn't need to come at a high cost. Our customers trust us because we offer quality landscape designs and installs that work within their budget without sacrificing any attention to detail!
Creekside Landscapes is proud to serve residential and commercial properties located in Edwardsville, Glen Carbon, and surrounding areas of southwest Illinois. Give our team a call at (618) 374-0010 for an estimate on your next landscaping project!