Our professional landscaping services are available to property owners in Moro, IL.
We can install outdoor kitchens, annual flowers, ground covers, and much more!
Moro, IL is an unincorporated community in Madison County and is part of the Greater St. Louis metropolitan area. Moro is located just a few miles away from the Missouri state line, and this community offers a peaceful feel that residents here love. If you're looking to take advantage of the natural beauty that Moro has to offer, you can visit Gordon F. Moore Community Park. This park features a nature trail, a golf course, a lake where you can go fishing, and much more.
At Creekside Landscapes, we want to provide property owners in Moro, IL with breathtaking landscaping services so that their properties match the beauty of the community. We offer hardscape options such as outdoor kitchens and fire pits, as well as other softscaping services like ground cover installation, annual flower installs, and much more.
---
Our stunning hardscape options include fire pits, outdoor kitchens, patios, and more!
---
Enhance the beauty of your property with our other lawn and landscaping services.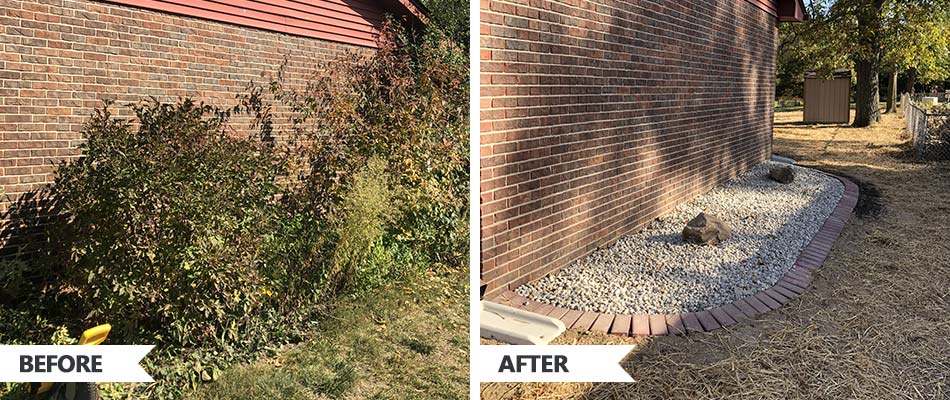 Plantings & Bed Renovations - We can completely redesign your landscape beds and fill them with the plantings of your choice.
Outdoor Lighting - Showcase the beauty of your property after dark by investing in outdoor lighting.
Rock & Mulch - Our rock and mulch ground coverings will not only increase the aesthetic of your landscape beds but also provide them with numerous benefits including weed prevention, temperature regulation, and more.
Annual Flowers - Add seasonal flowers to your landscape beds to give them a "pop" of color.
Leaf Removal - Prevent lawn mold and diseases while also giving your property a clean look by taking advantage of our leaf removal landscaping service.
Lawn Mowing - We offer a weekly mowing program that includes string-trimming, edging, and blowing debris such as grass clippings from your hardscapes.
Sod Installation - We can roll pre-grown grass onto your property to give you a beautiful new lawn almost instantly.
Landscape Design - We utilize 2D and 3D landscape design renderings so you can see what your landscape will look like before we even start the project!
---
Our additional services include bush hogging, land clearing, and grading and drainage.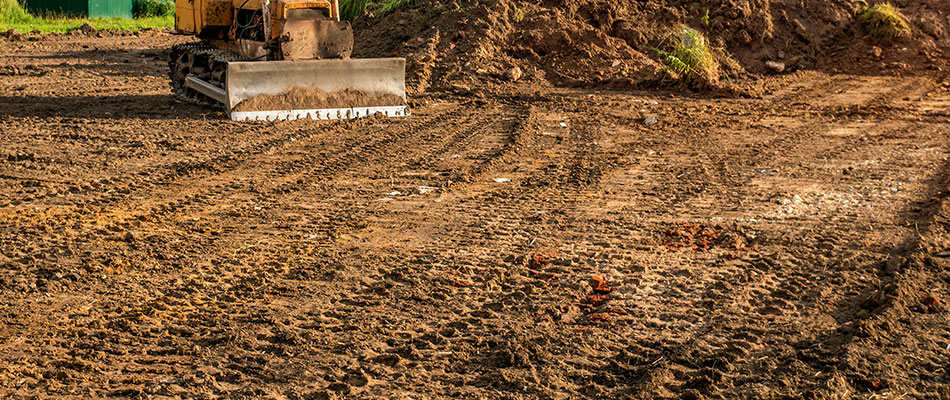 Bush Hogging - We can remove heavy brush, vines, saplings, and more from your property with our bush hogging service.
Land Clearing - We will remove unwanted vegetation from your property with our land clearing service.
Grading & Drainage - If your property has drainage issues, we can help to solve this problem with our grading and drainage service which helps to direct water off your property.
We also offer commercial snow removal and deicing so you can keep your business open and accessible during the winter!
---
Reach out to us today to take advantage of any of our landscaping services.
At Creekside Landscapes, we offer our comprehensive landscaping services to commercial, residential, and HOA properties in Moro, IL. If you're interested in taking advantage of any of these services, give us a call today at (618) 374-0010. We look forward to adding you to our list of satisfied customers.