Landscaping Services for Homes & Businesses in Edwardsville, IL
We offer design and build services, patio installation, leaf removal, and much more for your home or business.
Edwardsville is a city located in Madison County, Illinois. Southern Illinois University - Edwardsville campus is located here, keeping the city bustling with young energy and activity every day. Once you are finished with the hustle and bustle of the city, pop on over to the Watershed Nature Center, one of our favorite places, for the calming atmosphere of this great wildlife preserve. The residents of Edwardsville take a lot of pride in the beautiful natural sights that surround our city, and we are proud to contribute to that.
At Creekside Landscapes, we have dedicated our life's work to taking care of and reviving the landscapes throughout Edwardsville. Some of our services include plantings, bed renovations, landscape redesigns, leaf removal, and bush hogging. Call us today at (618) 374-0010 to schedule your next landscaping project.
---
Our Landscape Design & Build Services Include Fire Pits, Outdoor Kitchens, Walkways, Patios, & More.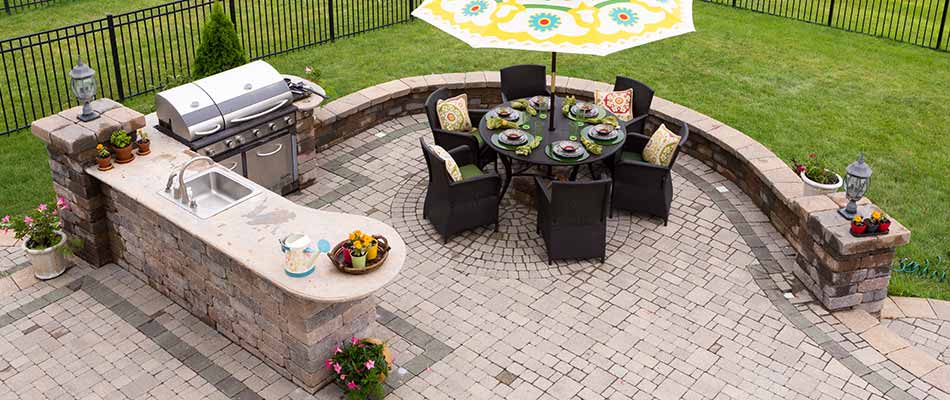 ---
Our Additional Services Range from Hedge Trimming to Drainage Solutions
---
We are Edwardsville's #1 Choice for Professional Landscaping Services so Give us a Call.
We proudly serve the Edwardsville, IL area as well as surrounding areas like Glen Carbon and Bethalto. If your home or business is located nearby, give us a call at (618) 374-0010 to sign up for any of the above services. We would love to help you with your next landscaping project!