Custom landscape design services for properties in Edwardsville, Bethalto, Glen Carbon, and surrounding areas in Illinois.
We communicate with you at every step of the design phase to help bring your vision to life.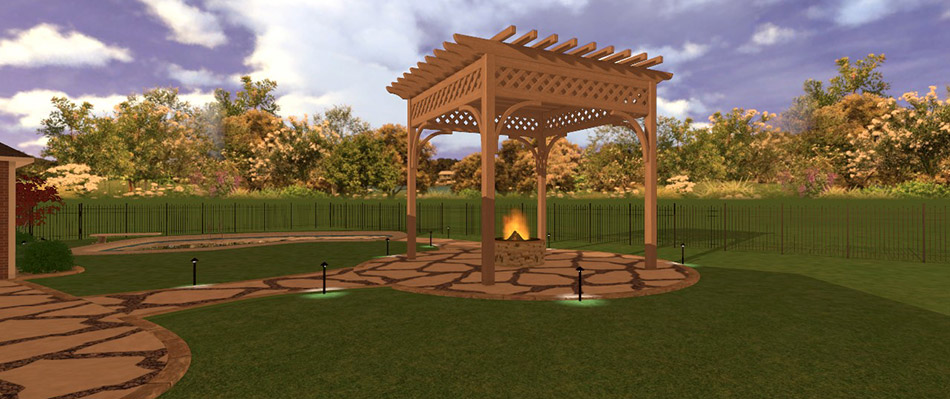 Designing and installing a custom landscape is an extensive job that requires the most professional and reliable services possible. We work with you from beginning to end to create and construct a new landscape design that meets your vision and highlights your property.
Our experienced landscape designers can install a variety of softscapes and hardscapes, including annual flowers, patios and walkways, outdoor kitchens, and more. We provide custom landscape design services for residential and commercial properties in Edwardsville, Glen Carbon, Bethalto, and nearby areas in Illinois.
---
We utilize 2-D and 3-D design software to create a detailed layout of your new landscape.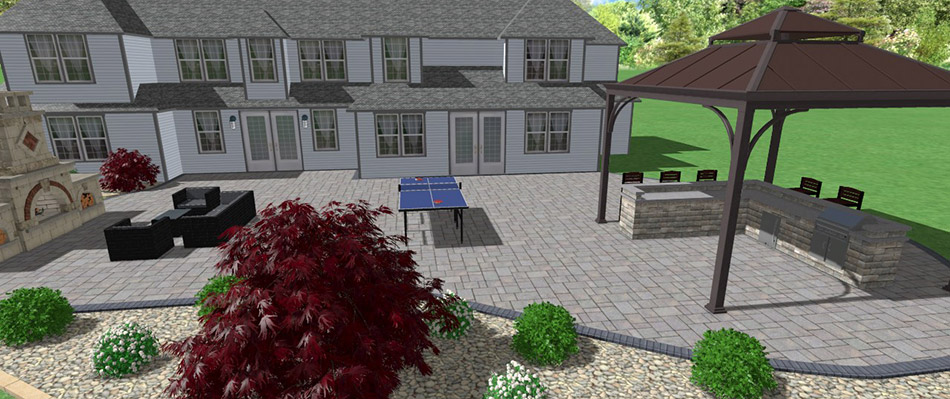 Before we perform any type of landscape project, we meet with our clients in-person to discuss their wants and ideas. After we've toured the entire property, we'll go to work designing a landscape that best suits your vision and property space.
Our 2-D and 3-D design software help us create an overall layout of your new landscape. With the capabilities of the 3-D software, we are able to show you details, such as:
How your property would appear at night
Flyovers of your home or business
Displaying plants at different growth stages
We ensure all landscape designs obtain full client approval before we begin the project.
---
Our landscape designers can install various softscape and hardscape elements that balance out your landscape.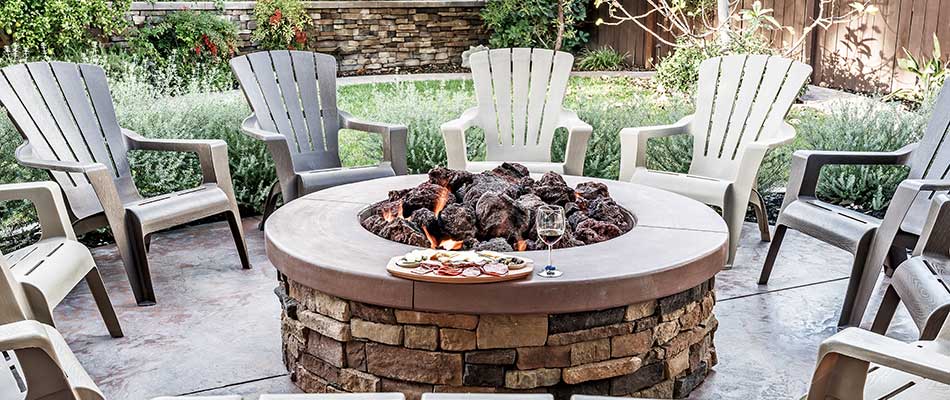 During the initial design phase, we keep several design principles in mind, including:
Plant and softscape choices
Proportions
Focal points
Depth and balance
Based on these elements, we can determine the best kind of softscapes and hardscapes to include in your landscape design. Here are the various landscape features we can add to your property:
---
We check-in throughout the installation process to ensure our clients are pleased with their landscaping services.
Customer satisfaction is one of our driving principles at Creekside Landscapes. We perform routine check-ins and a final follow-up after all landscape installation projects to ensure your pleased with our services and that any and all issues are properly addressed.
---
Looking to update or improve upon your property? Contact our team today to schedule a landscape design meeting!
A new landscape will enhance your curb appeal and add value to your property. We recreate your vision with our 2-D and 3-D design software to provide you with a landscape design that will make you a standout in the community.
We build and install landscapes for residential and commercial properties in Edwardsville, Glen Carbon, and nearby areas in Illinois, such as Maryville, Grafton, or Highland. Schedule a landscape design meeting by contacting our professional landscape design team at (618) 374-0010.