Lawn Care Services in Edwardsville, Glen Carbon, Bethalto, IL & Surrounding Areas
We offer professional lawn care services!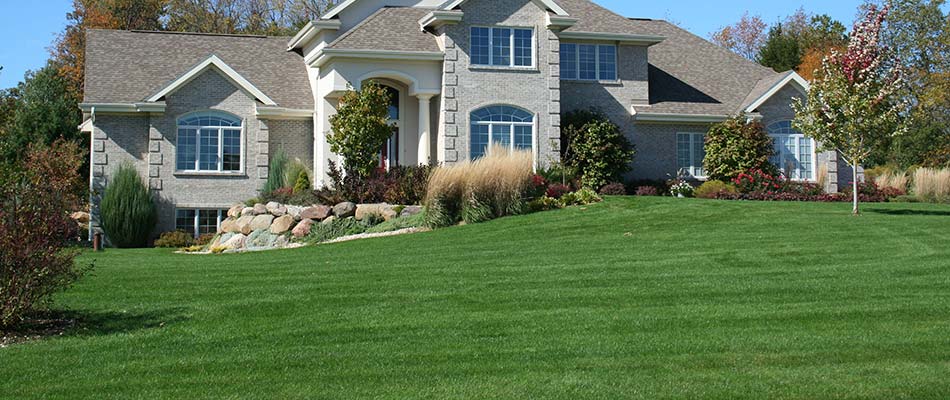 Beautiful, healthy grass requires regular lawn care and attention. However, we understand that not all property owners have the time to take care of their lawns all by themselves! That is where our team comes in. At Creekside Landscapes, we are in the business of making lawns as beautiful as possible.
We offer lawn care services like mowing, aeration, overseeding, and leaf removal. With these services, we can ensure that your lawn continues to look its best year-round. Our lawn care services are available in Edwardsville, Glen Carbon, Bethalto, and nearby areas in Illinois.
---
Lawn Mowing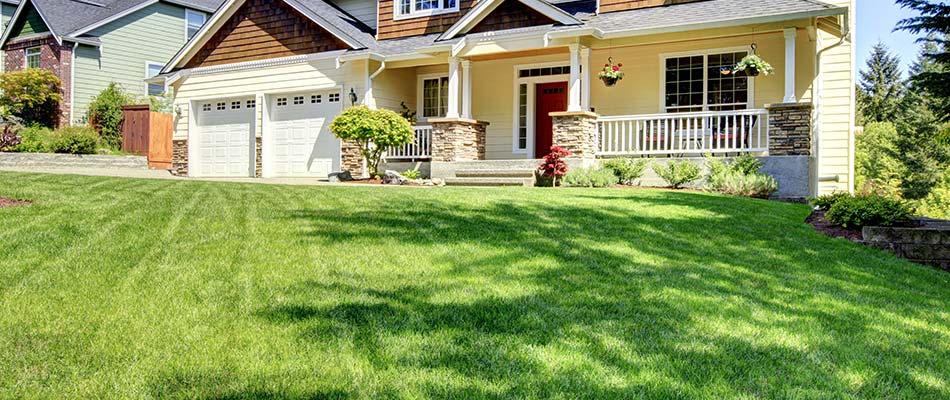 Keeping your lawn on a regular mowing schedule can not only improve the look of your grass but its health as well. Lawn mowing is one of the most popular lawn services that we offer and one of the most important things you can do to encourage healthy grass. Our lawn mowing service runs throughout most of the year, beginning in March and ending in November.
Our professionals understand the importance of using the 1/3 lawn mowing rule, which means that we will only cut off the top 1/3 of your grass blades in a single mowing session to avoid damaging the blades and to encourage healthy growth. Each mowing visit will also include string trimming, edging, and blowing debris off of your lawn and other surfaces.
We offer a special discount to military, law enforcement, and senior citizen clients!
---
Aeration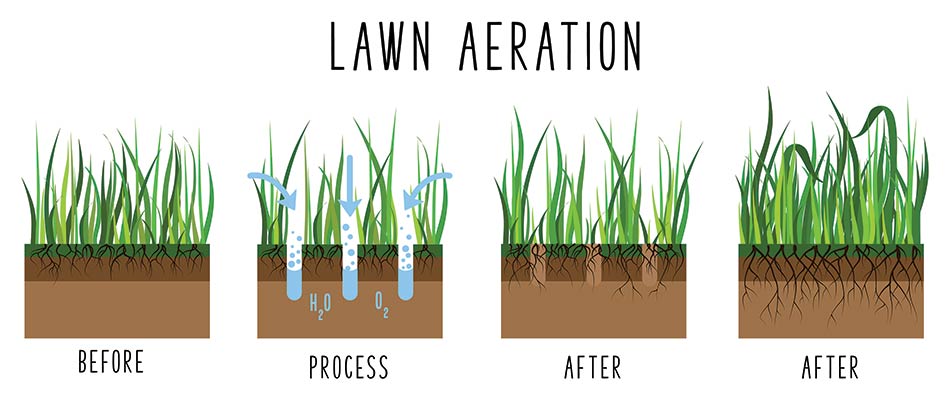 One of the biggest proponents for keeping grass healthy is remembering to schedule aeration once per year. We typically aerate lawns during the spring or fall. Our goal with this service is to help alleviate compaction and loosen up your soil so that it can receive a richer supply of air, water, and sunlight. To aerate your lawn, our team will use our aerator machines to puncture small holes throughout your lawn so that your soil is able to receive these resources much easier than before.
---
Overseeding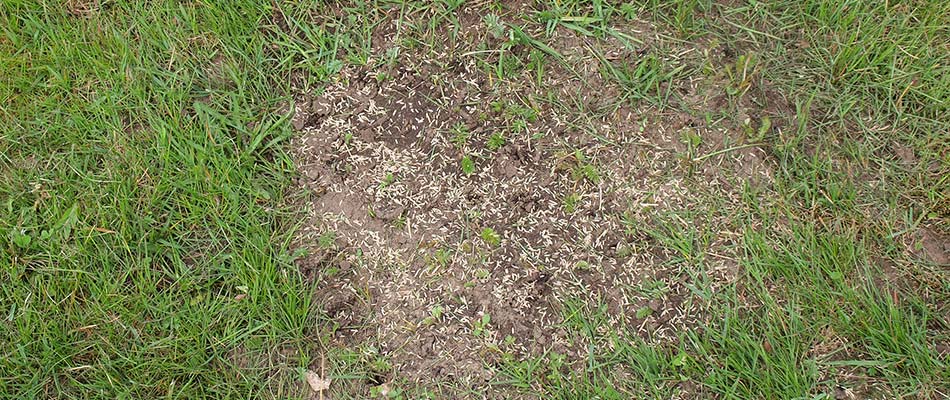 Overseeding is the perfect way to begin growing thick, lush grass throughout your lawn. The seeds that we sow will germinate even more effectively in your soil after it has been aerated, which is why we recommend these services together.
The type of grass used in overseeding is equally important for your lawn. Our team uses premium fescue grass seeds. We will spread them over your grass using a seed spreading machine in order to make sure that the seeds are distributed evenly.
---
Leaf Removal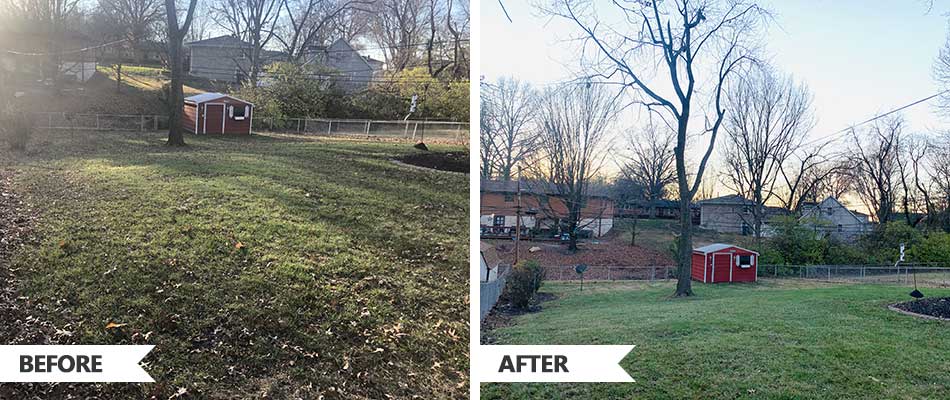 We offer leaf removal from October to December to get rid of the accumulation of leaves on your property so that you don't have to do this yourself! Our leaf removal process includes blowing all of the littered leaves out of your landscape beds, off of your lawn, and towards the street. From there, our team will use our leaf removal vacuum and dump trailer to collect the leaf debris and haul it away for you. You can schedule this service independently from other lawn services if you would like.
---
Call us today to schedule our lawn care services!
At Creekside Landscapes, we provide a range of lawn care services to help keep your grass in tip-top shape so that you never have to worry about its health or appearance! Our services are available in Edwardsville, Glen Carbon, Bethalto, and nearby areas in Illinois. Give us a call today at (618) 374-0010 to schedule an appointment.