We offer lawn and landscaping services to homes and businesses in Rosewood Heights, IL.
Our services include hardscape installation, lawn care, landscaping, and cleanup services.
Rosewood Heights, IL is a community in Madison County nestled between East Alton and Bethalto and it has a population of more than 3,900 people. The residents of this community love its small-town charm and are thankful to live away from the hustle and bustle of a big city.
Rosewood Heights has beautiful residential properties and thriving businesses, and our team at Creekside Landscapes is committed to transforming homes and businesses here with our lawn and landscaping services. We provide hardscape installation, lawn care, and cleanup services.
---
Our Lawn & Landscaping Services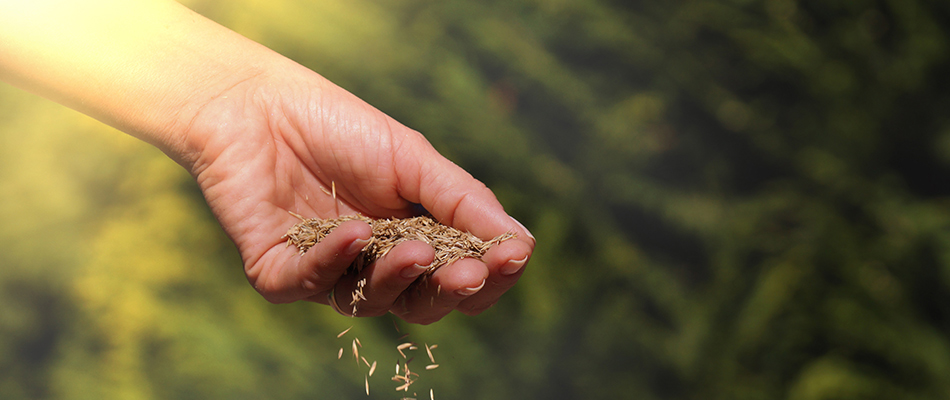 When your lawn receives the care and attention it needs, it will flourish into the lush and vibrant grass that you've always wanted! Our team can aerate your lawn in Rosewood Heights, IL to help the roots of your grass access much-needed nutrients that bolster its health. We can also overseed your turf so you can enjoy a fuller lawn that looks pleasing to the eyes. We offer a lawn mowing service to keep your lawn looking neat and manicured throughout the growing season and we can keep your property leaf-free with our leaf removal service.
We also offer a landscape design service to help you upgrade the aesthetic appeal of your landscape. If you want colorful plants and annual flowers, stylish hardscapes, outdoor lights, or any other landscape feature, our experts can create a 2D or 3D design rendering to show you how we can transform your property in Rosewood Heights. Here are all the lawn and landscaping services we provide:
---
We design and build hardscapes like patios, driveways, pergolas, fire pits, outdoor kitchens, and more.
Here at Creekside Landscapes, we are experts at building hardscapes that can improve the style and function of your outdoor space. We can build a patio made from high-quality materials so you have a designated space for your gatherings. Our driveways and walkways can also be built using the same materials as your patio to create a cohesive look on your property! Many property owners in Rosewood Heights, IL also love to pair our patios with our pergolas and pavilions to add some much-needed shade to their outdoor areas.
Our outdoor kitchens are also a favorite among our clients. That's because our outdoor kitchens are customizable; you can add different features that will enhance your cooking experience, like grills, pizza ovens, coolers, and more.
If your property in Rosewood Heights is located on a slope, our retaining walls are perfect for you. We also install seating walls that can be installed around fire pits and fireplaces! Our hardscaping services include:
---
Our additional services include bush hogging, land clearing, and commercial snow removal.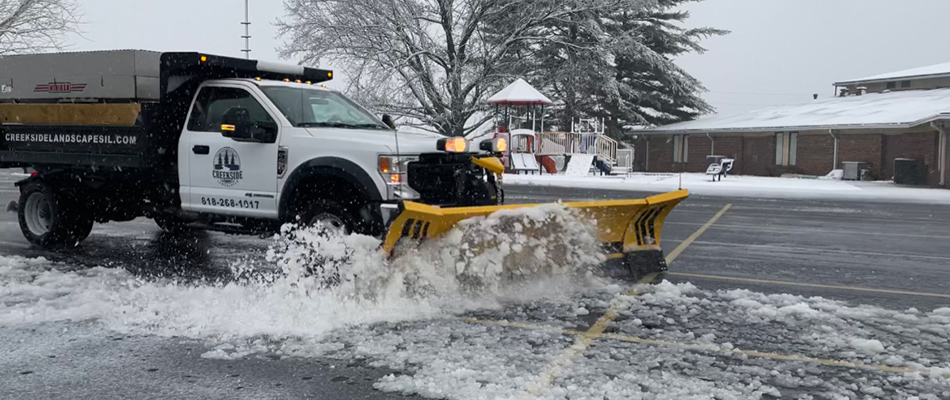 Our team offers a bush-hogging service that is designed to eliminate overgrown vegetation on your property. For bigger plots of land, our land-clearing service is just what you need. We are equipped with the right equipment to clear out dense shrubs and grasses and offer various options for disposal.
We also help business owners in Rosewood Heights, IL maintain a safe environment on their commercial properties during the winter with our commercial snow removal service.
---
Give us a call today to sign up for any of our lawn and landscaping services.
Our team at Creekside Landscapes provides top-tier lawn and landscaping services for commercial, residential, and HOA properties in Rosewood Heights, IL. Equipped with our expertise and passion for creating the most beautiful landscapes, you can rest assured that we will turn the landscape of your dreams into a reality. Call us today at (618) 374-0010 to schedule any of our services!