Gorgeous Hardscape Installations Available in Grafton, IL
Our hardscape options include fire pits, outdoor kitchens, patios, and more.
Grafton, IL is a beautiful little town located just under an hour away from St. Louis, MO. Grafton is the oldest city in Jersey County and it is located near the confluence of the Illinois and Mississippi Rivers. No matter what type of activities you enjoy, there is always something to do in Grafton. For lovers of the outdoors, visiting the Pere Marquette State Park is a must. This park offers hiking trails, hunting, and horseback riding. Grafton is also home to the Raging River WaterPark where you can spend your day riding water slides or floating in the Endless River.
At Creekside Landscapes, we want to make your property in Grafton match the beauty of the town itself. That's why we offer spectacular hardscape installations that will instantly increase the curb appeal of your property. Some of the hardscape options that we offer include outdoor kitchens, fire pits and fireplaces, patios, and much more.
---
We can design and install a variety of beautiful hardscape options including fire pits, retaining walls, outdoor kitchens, and more.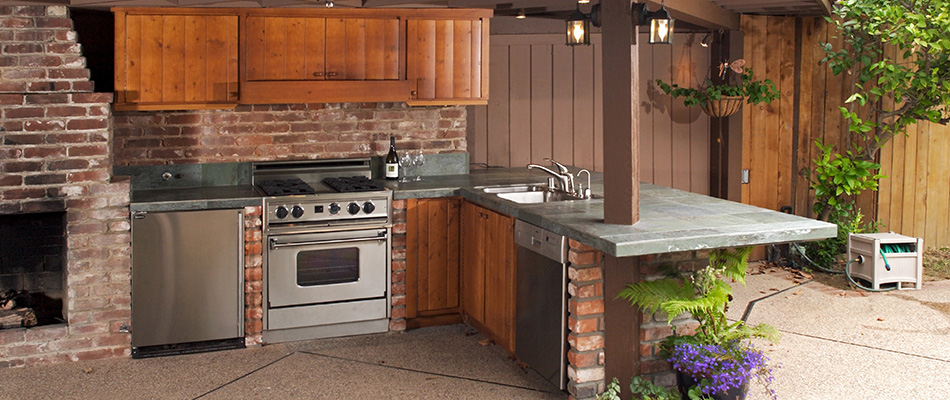 Investing in custom hardscapes is a great way for you to enhance the aesthetics of your outdoor area while also giving you more ways to spend time outside. What's more, when you add one or more of our hardscape options to your property, you will increase your property's overall value, so you'll be getting a great return on your investment. At Creekside Landscapes, we offer a large selection of hardscape options to residential, commercial, and HOA properties in Grafton, IL including:
---
Add to the beauty of your property with one or more of our hardscape installation options. Call us today to get started.
At Creekside Landscapes, we are proud to offer our hardscape installation options to residential, commercial, and HOA properties in Grafton, IL. Contact us today at (618) 374-0010 to schedule your services with us. We look forward to working with you to help you create the outdoor area of your dreams.