Plantings and Landscape Bed Renovations in Edwardsville, Maryville, Bethalto, and Surrounding Illinois areas.
Our highly skilled landscaping team creates and installs aesthetically pleasing landscapes. This addition of new plantings and landscape bed renovations will create instant curb appeal for your property.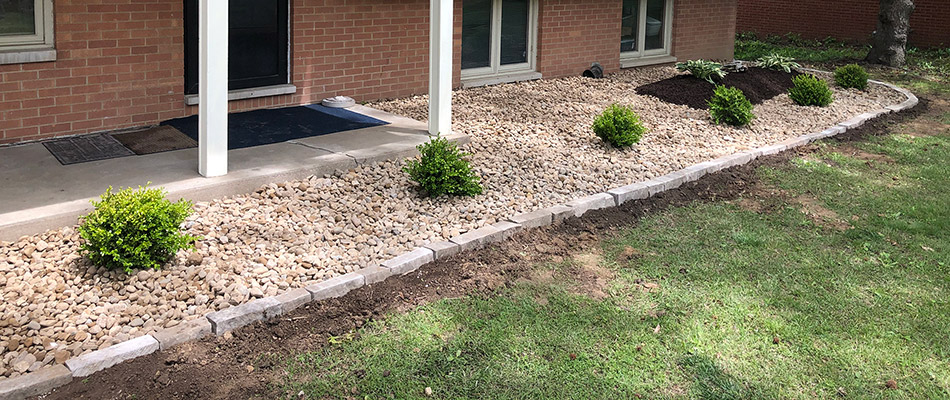 Our team will discuss your vision, suggest plants, and help choose plantings that will highlight the rest of your property. When creating the perfect landscape renovation we focus on symmetry, balance, colors, and proportions.
At Creekside Landscapes, we provide professional softscaping and landscape bed renovation services to property owners in Edwardsville, Glen Carbon, Bethalto, and nearby Illinois areas.
---
Your landscape renovation and plantings often include different types of shrubs, trees, annuals, perennials, and more.
Softscaping involves the living, natural parts of your landscape design, like annuals, perennials, shrubs, trees, and more. Softscaping and hardscaping — which includes elements like paver patios, outdoor kitchens, fire pits, and retaining walls come together to create your property's overall landscape design.
Fall is often the best time of year to plant many different trees and shrubs. Moderate days with cooler evening temperatures combined with warm soil and fall rains provide the ideal environment for planting. While spring is the perfect time to plant ornamental trees, shrubs, annual flowers, and refresh your mulch in preparation for the summer.
---
Transforming your landscaping is a cost-effective option to improve your property's curb appeal.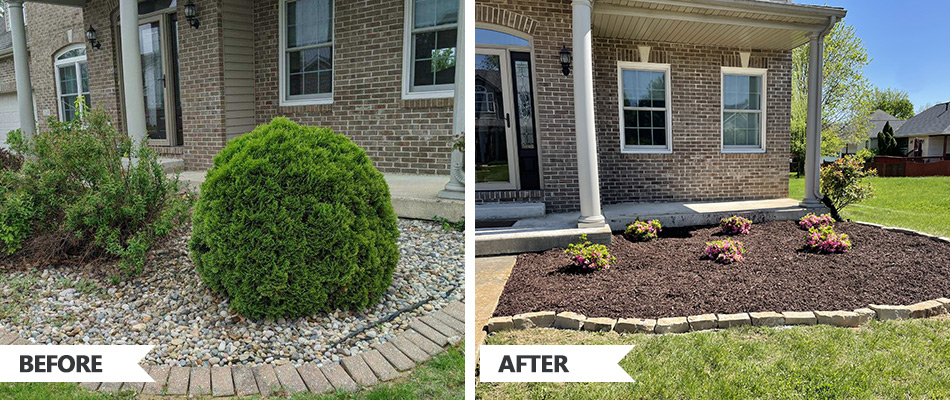 Landscape bed renovation is a cost-effective way to give your property a fresh, new look without starting from the ground up. By replacing plants or adding to your landscape, our team can transform your yard by working with your existing landscape and hardscape elements.
At Creekside Landscapes, we focus on softscaping installation and landscape renovations. We remove unwanted plants, shrubs, trees, flowers, and clean up existing plants. We then install new plants to enhance the beauty of your property. If you like your current landscaping but would like a little more, we can provide additional plants to give your outdoor area a richer, fuller look.
---
The advantages of working with our landscaping team and the plants we use.
Softscaping and landscape renovations are our specialty. Being local, we know the area in and around Edwardsville, Glen Carbon, and Bethalto, IL, well — so we know what trees, shrubs, flowers, and plants work best in our climate and soil conditions.
In our softscaping design, we often use:
Boxwood
Holly
Hosta
Rose bushes
Juniper
Liriope
Japanese Maple Trees
If you have something particular in mind, let us know. If not, we're happy to make recommendations that will work well in your landscaping.
At Creekside Landscapes, we shop local. When we show up with materials for your softscaping installation, you'll know we didn't buy them from a big box store. We rely on local nurseries and landscape supply stores for our project needs.
---
Contact us for all your softscaping and landscape bed renovations!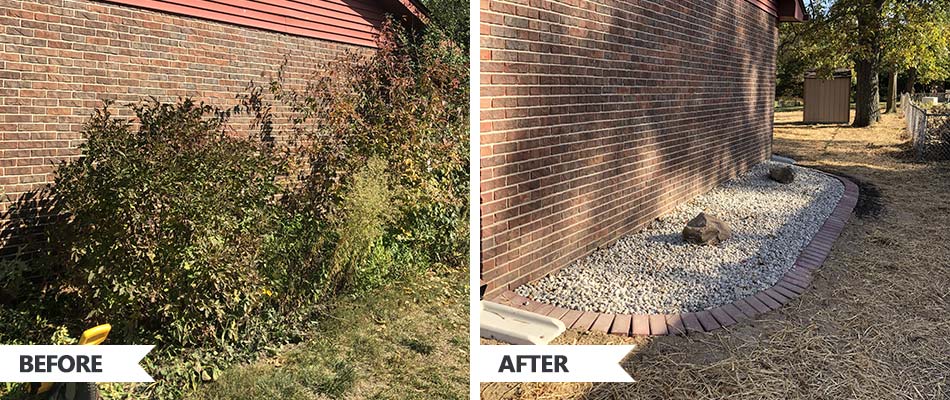 We're here to help with all your landscaping needs in and around Edwardsville, Glen Carbon, and Bethalto, IL. Whether you're looking for new softscape plantings or a landscape renovation to an existing bed. We look forward to working with you on your new project!
Our talented team will create the perfect landscape to highlight the beauty of your property. Call us at (618) 374-0010 to get an estimate on your softscape plantings and landscape upgrade.