3 Things You Must Know before Installing Outdoor Lighting
When we think of outdoor lighting, what comes to mind often is turning the lights on or off to help you see outside when it's dark. However, while outdoor lighting can certainly help see your way through the dark, it offers much more. The outdoor lighting you choose will enhance your property's curb appeal, improve safety, and even impact your energy needs.
Before you install your outdoor lighting, it helps to remember that this is an item you don't want to skimp out on, landscape designers are key to stress-free planning and installation, and there are so many options to consider.
---
Outdoor lighting quality is not the feature to skimp out on.
There are numerous types of outdoor lighting bulbs. However, two of the most common are LED and halogen bulbs. Whether residential or commercial, many new buildings come with halogen lighting. While halogen bulbs come with a lower upfront cost, one of the drawbacks of using them for outdoor lighting is it uses heat to generate electricity. This makes halogen bulbs both hot and dangerous.
In contrast to halogen, LED bulbs convert high voltage energy into low voltage energy. The enhanced energy efficiency means LED lighting produces less heat than halogen bulbs and is very safe. Energy-efficient LED bulbs can also reduce the energy bills associated with your outdoor lighting. This form of lighting also happens to be brighter than low-quality bulbs and lasts longer, which means you won't need to replace them for a very long time when compared to halogen bulbs.
---
Landscape designers are your best resource.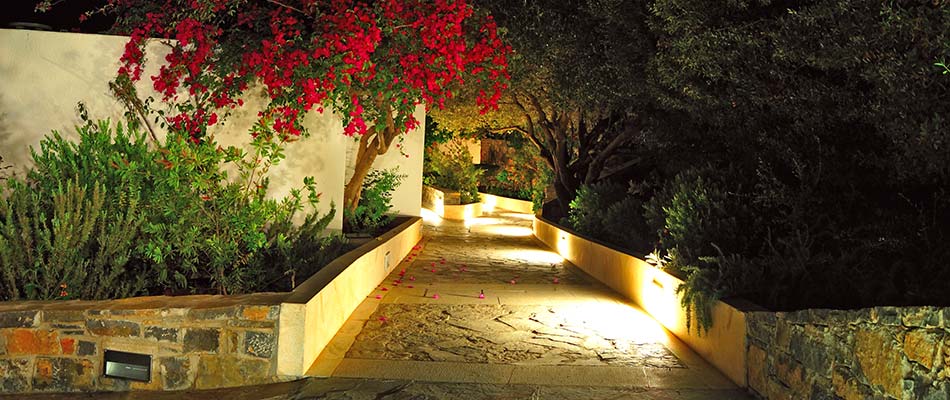 When it comes to outdoor design inspiration, trained professionals add immeasurable value to your undertaking. This is particularly true if you find yourself bewildered by everything that goes into designing your outdoor lighting plan. For example, if your objective is to avoid lighting that causes excessive glare, high energy costs, or corrosion, but you don't know where to begin going, a professional landscape designer will be able to steer you in the right direction.
Whether you have a good understanding of all that's involved, or if outdoor lighting is new to you, it helps to speak with trained professionals about your outdoor lighting designs.
Landscape designers can turn your vision into a reality and can offer the type of fresh ideas your outdoor lighting plan was missing!
---
There are so many outdoor lighting techniques to choose from.
Just as there are different types of outdoor lighting bulbs such as halogen, LED, and incandescent, there are also various landscaping techniques.
Here are just a few examples of outdoor lighting techniques:
Silhouette lighting
Ambient lighting
Wall-washing
Downlighting
Shadowing
Uplighting
Grazing
Whether you need your outdoor lighting to illuminate a path through your walkway, brighten up your patio during evening cookouts or accent your property, there's likely already a category of outdoor lighting designed to suit your needs. Do your research and find inspiration from new sources.
---
Don't let your outdoor lighting choices overwhelm you. Call us today!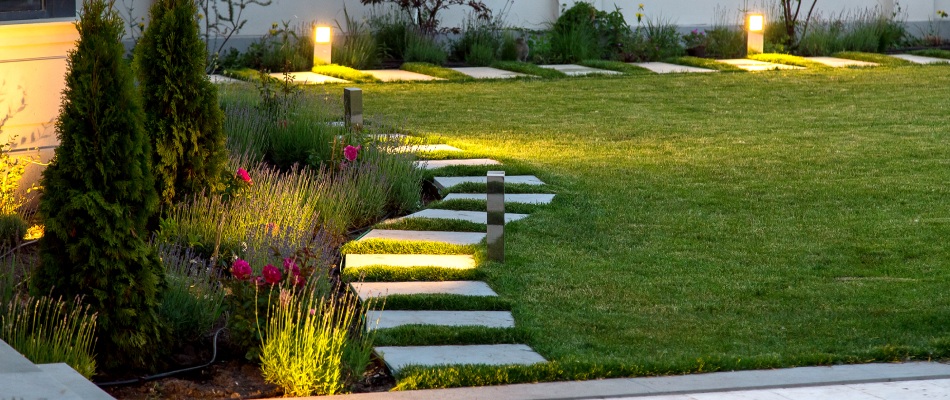 Outdoor lighting plays a major role in the aesthetics and functionality of your property. When you consider this, it's no surprise some property owners quickly find themselves overwhelmed with all of the different options that go into deciding which outdoor lighting to install. That's why it helps to have a landscape designer who can simplify the process.
At Creekside Landscapes, we thoroughly understand the outdoor lighting design and installation process. If you are in Edwardsville, Glen Carbon, Bethalto, or nearby in Illinois, let us bring your outdoor lighting goals to life. Call us today at (618) 374-0010 to schedule an outdoor lighting consultation. We look forward to helping you accomplish all of your outdoor lighting goals.
---
Comments (0)
Name *

Email (not shown) *

Thanks for your comment!
Thanks for your feedback! Your comments have been successfully submitted! Please note, all comments require admin approval prior to display.
Error submitting comment!
There is a problem with your comment, please see below and try again.