Gas vs Wood-Burning Fire Pit: Pros & Cons
The fall weather here in Edwardsville, IL can be beautiful, but this time of the year can also get chilly. This makes now the perfect time to add a fire pit to your outdoor area. However, there is one big decision that needs to be made when you're investing in a fire pit, and that's choosing between a wood and a gas-burning fire pit.
While wood-burning fire pits feature a more straightforward installation process and offer more nostalgia, gas-burning fire pits are easier to start and safer on the environment. Let's take a closer look at their pros and cons.
---
Wood Burning Pros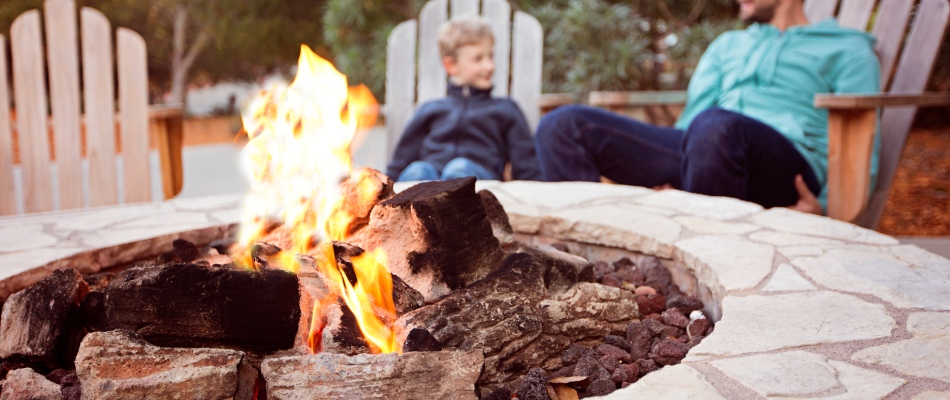 There are many benefits of using a wood-burning pit over a gas fire pit. Here are some of the main pros:
More cost-effective - Since wood-burning fire pits only require installing the metal frame and reinforcing it with brick or stone, it incurs lower labor costs. Powering the pit can be cost-effective on an ongoing basis as you only need to supply the firewood.
Authentic feel - Wood-burning fire pits are great for people who love traditional fires and everything that comes with it. These fire pits produce smoke, make that wood-crackling noise, and give off a smoky smell.
---
Wood Burning Cons
While there are positive aspects of installing a wood-burning pit, there are several cons, as well. Here are a few:
It takes more effort to maintain - Maintaining the fire on a wood-burning pit requires constant attention as wood consistently needs to be added to the fire in order to keep it going.
They can produce small sparks - Unlike a gas-burning fire pit that produces none, burning wood leads to random sparks. These flying sparks can be a safety concern to small children or pets.
---
Gas Burning Pros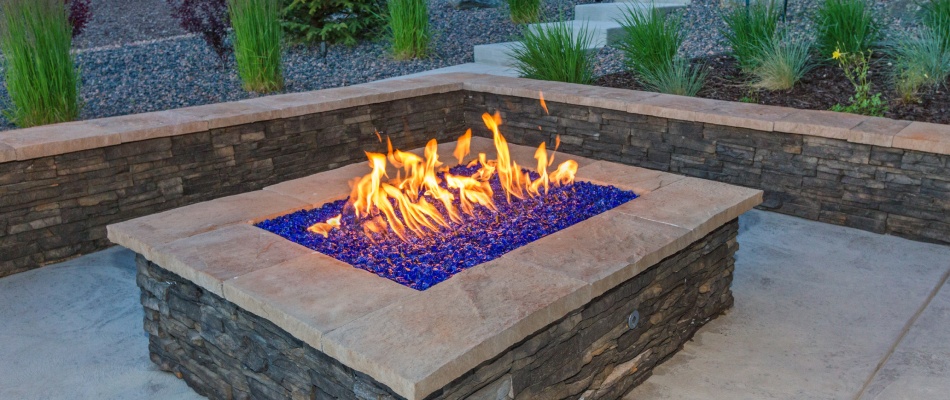 There are several reasons some prefer gas-burning pits to wood fire pits. Here are a few of their pros:
Quick to light - Perhaps the most significant benefit of using a gas-burning fire pit is that you only need to push a button to ignite it. After lighting the fire, no additional maintenance is needed.
Gas is cleaner for the environment - Gas-burning fire pits use less fuel and emit less carbon dioxide than wood pits, which makes them safer on the environment.
---
Gas Burning Cons
Gas-burning fire pits also have a few cons. Here are a few of the more commonly cited ones:
Extensive installation process - Since gas fire pits require both gas and electricity, your technician must be able to install electrical wiring and gas lines. This not only increases their complexity but also adds more labor and higher costs to gas pits.
Produces less heat - Gas doesn't burn as hot as wood, so gas pits produce less heat than wood fire pits.
Choosing a gas or wood fire pit comes down to which best suits your lifestyle. But if you have trouble deciding, it's best to consult a professional.
---
Thinking of installing a gas or wood-burning fire pit? Schedule a consultation with us today!
Don't get so bogged down with the pros and cons of installing a gas versus wood-burning fire pit on your property that you don't install either. If you have questions about one versus the other we can help. As a premier hardscape and landscape designer, we install both wood fire pits and gas fire pits.
Our installers proudly serve Edwardsville, Glen Carbon, Bethalto, and nearby areas in Illinois. We also work with residential, commercial, and HOA property owners. So, whether you're considering a gas or wood-burning fire pit - we've got you covered. Contact us today at (618) 374-0010 to schedule an outdoor fire pit consultation.
---
Comments (0)
Name *

Email (not shown) *

Thanks for your comment!
Thanks for your feedback! Your comments have been successfully submitted! Please note, all comments require admin approval prior to display.
Error submitting comment!
There is a problem with your comment, please see below and try again.