Should Your Outdoor Fire Feature Be Made of Bricks, Stones, or Boulders?
There's nothing better than enjoying your outdoor space with friends and family. However, when the temperatures in the Edwardsville, Illinois area start to drop, you may find yourself staying indoors more than you would like. But that doesn't have to be the case. A great way for you to continue using your outdoor space throughout the cooler spring and fall weather is to invest in a fire feature such as a fire pit or outdoor fireplace. If you're ready to take this step, you'll need to decide which type of material will be the best option for you.
We've put together a list of the best material options out there to help you select the right one for your personal needs. These materials include bricks, stones, and boulders.
---
Brick Fire Features Provide a Timeless Look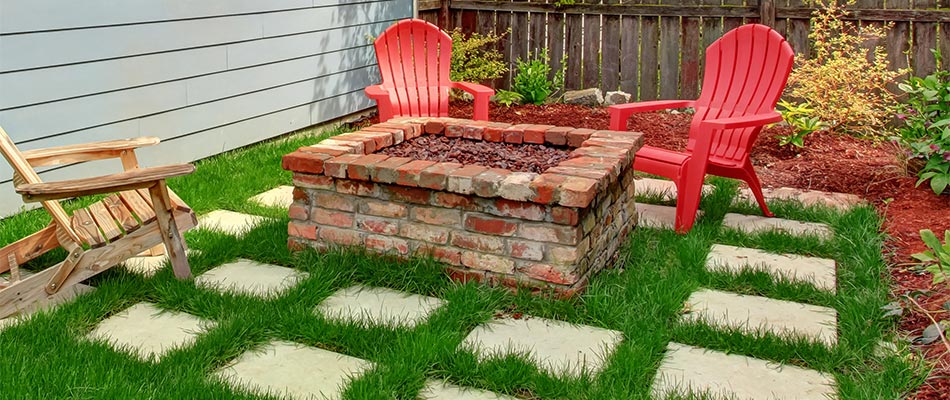 One of the most popular materials used for the construction of fire pits and outdoor fireplaces is brick. Brick fire features offer a classic look and make a great addition to any property. If your property is constructed of bricks, this option is a great choice as it will blend in beautifully with its surroundings. Bricks can also come in a variety of color options, allowing you to select one that's right for you.
Another great reason to go with bricks is that they are very versatile. They can be laid in almost any pattern you can think of. So, whether you want to go with a classic pattern or let your creative side out, you'll have the freedom to do what you want.
---
Elevate Your Landscape with a Natural Stone Fire Feature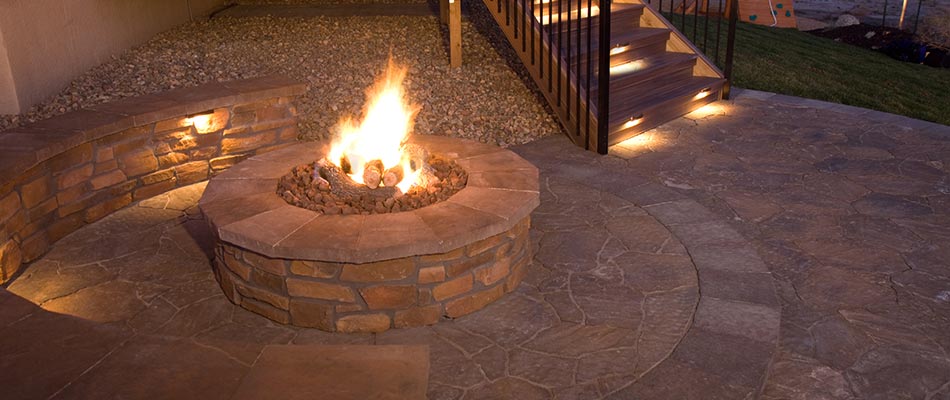 Whether you're thinking about having a fire pit or an outdoor fireplace installed in your outdoor living area, you can't go wrong with natural stone. This material offers unprecedented beauty and will add a relaxed ambiance to your landscape. These structures are created by carefully arranging and stacking stones on top of one another. Additionally, stone fire features:
Create a natural environment - These fire features will blend in perfectly with the outdoors, making for a seamless fit in almost any environment.
Are versatile - You can have the stones stacked in a variety of different patterns, allowing you to create your own unique look.
Are built to last - Natural stone is very durable and will stay looking like new for years to come.
Require little maintenance - You won't have to worry about regular upkeep since they require almost no maintenance to stay looking their best.
---
Using Boulders to Create a Fire Pit Will Add a Stunning Feature to Your Outdoor Living Area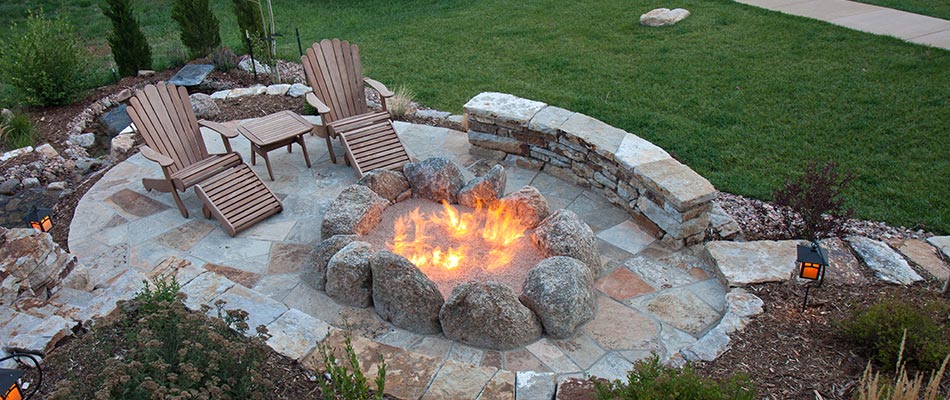 If you're truly looking to create a unique atmosphere for your outdoor space, there may be no better way to go than to add a fire pit that is built with boulders. This type of fire pit is considered an in-ground fire pit and, you guessed it, the pit itself is in the ground. Large boulders are then placed all around it to form a perimeter and create a unique and natural look that will instantly become the focal point of your outdoor area. Boulder fire pits usually cost more than the other types of fire pits due to the extra labor required to build them, but if they are within your budget, it's a great way to go.
Boulders are available in a variety of sizes, so you can pick a size that works for your property.
---
Give us a call today and let us help you build your dream fire feature.
Don't let your outdoor living area go to waste when the weather starts to drop. Instead, turn to our team at Creekside Landscapes and let us help you find the perfect fire feature for your property. We serve property owners in Edwardsville, Glen Carbon, Bethalto, IL and throughout the surrounding communities. Give us a call today at (618) 374-0010 to get started.
---
Comments (0)
Name *

Email (not shown) *

Thanks for your comment!
Thanks for your feedback! Your comments have been successfully submitted! Please note, all comments require admin approval prior to display.
Error submitting comment!
There is a problem with your comment, please see below and try again.