What Can Rock or Mulch Do For Your Landscape?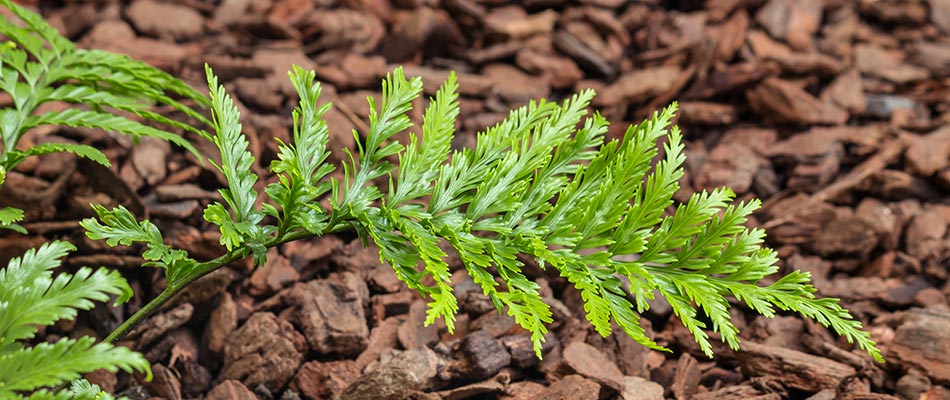 When it comes to landscaping, many property owners might not think of adding a ground covering to their landscape beds. Instead, many focus on other aspects like the types of flowers to plant. However, adding a ground cover such as rocks or mulch will actually do more than just make your property look nice.
Rocks and mulch not only increase your curb appeal, but they also keep your plants healthy by preventing soil erosion, reducing weed growth, retaining moisture, and more. Read on for a more detailed explanation of the 5 main benefits that rocks and mulch provide.
---
1. Moisture Retention
The summer sun beating down on your landscape will do no favors for exposed soil. Fortunately, the addition of a mulch or rock ground covering will offer much-needed protection from the heat that will easily evaporate the moisture from your soil. By guarding your soil with rocks or mulch, it will reduce the amount of water evaporation and keep your soil moist. In turn, this keeps your plants healthy and happy.
---
2. Weed Prevention
Weeds are not the best thing to find in your landscape; they are very invasive and can take over a lawn very quickly by stealing essential nutrients, sunlight, and water from your grass and plants. Fortunately, rock and mulch coverings come to the rescue.
Herbicide treatments are very effective when eradicating weeds, however, it is always good to be proactive and limit weed growth where you can. The use of a ground covering will prevent weed seeds from gaining direct soil contact. For those seeds that have already come in contact with your soil, rocks and mulch can still help by blocking the sun which weeds need for growth.
---
3. Soil Erosion Prevention
For properties that are on a slope, the possibility of soil erosion is higher than usual. However, because soil erosion is a natural process, even properties on flat land can experience soil erosion. Erosion is caused by many things including wind, water, and human activity. Ground coverings will protect these elements from reaching your soil, thus protecting it from wearing down and eroding away.
---
4. Temperature Control
The temperature of the soil is critical for the healthy growth of your plants. During the hot summer season, your soil can reach up to 120 degrees. This temperature is too hot for your plants. The good news is that mulch and rocks will act as an insulator, limiting how hot your soil gets and protecting your plants from harm.
---
5. Insect Infestation Reduction
No property owner wants to deal with insects or pests invading their landscape. When choosing what type of ground covering to add to your property, it is important to know that some mulch types might actually attract bugs and insects as it decomposes. However, there are certain types of mulch that do the opposite - they actually deter them! Additionally, rock coverings will never attract bugs to them, as they do not decompose.
Mulch types like cypress and cedar contain natural oils that are considered bug-repellants.
---
Ready to reap the benefits of rock and mulch ground coverings? Call (618) 374-0010 today.
Now that you know that ground coverings are not just there for their looks, it's time to add rocks, mulch, or both to your own landscape beds! Our team offers rock and mulch installation in Edwardsville, Glen Carbon, Bethalto, and nearby areas in Illinois. Choose from our wide variety of rock and mulch choices including rainbow river rock, purple trap rock, cedar, cypress, and more. Our designers can help you choose the correct type for your style and your landscape. Call (618) 374-0010 today to receive a quote.
---
Comments (0)
Name *

Email (not shown) *

Thanks for your comment!
Thanks for your feedback! Your comments have been successfully submitted! Please note, all comments require admin approval prior to display.
Error submitting comment!
There is a problem with your comment, please see below and try again.