What's the Mowing 1/3 Rule & Is it Necessary?
Most property owners here in Illinois think that the only rule to mowing your lawn is to mow it regularly. However, there is actually another important rule that allows you to promote healthy growth in your grass and prevent weeds from breaking through the surface. The mowing 1/3 rule, also referred to as the golden rule of mowing, instructs you to never cut more than 1/3 of the grass blade at a time. This rule is necessary because if you remove more than 1/3 of your grass blades while mowing, it could potentially kill your grass and allow weeds to grow too easily. This rule is very important for the health of your grass, so make sure that your lawn maintenance company is abiding by it.
---
What is the mowing 1/3 rule?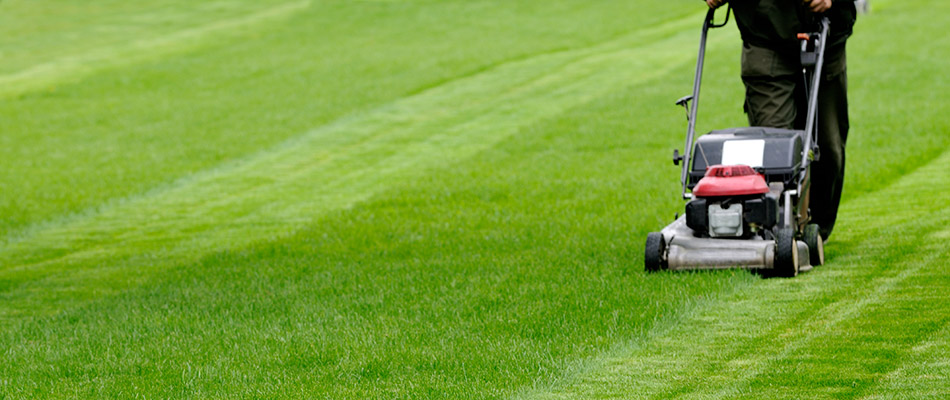 The mowing 1/3 rule means that every time you mow your lawn, you should never cut off more than 1/3 of the grass blades. For example, the ideal height of a lawn here in Illinois is about 3 inches tall; so, if you were following the mowing 1/3 rule, you would need to wait until your grass grows to about 4 and a half inches before mowing it. If you want your lawn to appear a bit fuller, you can aim for 4-inch tall grass and mow your lawn when your turf reaches about 6 inches.
---
Why is the mowing 1/3 rule necessary?
The mowing 1/3 rule is a necessary mowing practice because it protects your grass and encourages healthy growth. Removing more than 1/3 off of your grass blades in a single mowing session can have some serious repercussions; cutting your grass too short will limit your turf's vital nutrient supply, which can actually weaken your lawn and even cause it to start dying. The weakening of your grass can also result in weeds growing more aggressively on your lawn. Abiding by the mowing 1/3 rule is an easy way to help keep your grass strong and healthy.
Cutting your grass too short can also make it more susceptible to lawn diseases and insect infestations.
---
Is your lawn maintenance company following the mowing 1/3 rule?
Now that you know how crucial the mowing 1/3 rule is, the next step is to make sure that your lawn maintenance company follows this rule. If you hire your local lawn and landscaping professionals to regularly mow your lawn, it's important to know that they are performing only the best practices on your turf. The easiest way to find out if they abide by this rule is to simply call them and ask. If they tell you that they don't know what the mowing 1/3 rule is or that they don't follow it, your best option is to find a lawn maintenance company that does. Because mowing your lawn properly is so critical for the overall health of your grass, you need to find professionals that know the proper mowing techniques and implement them every time they visit your property.
---
Give us a call to sign up for our lawn mowing service today!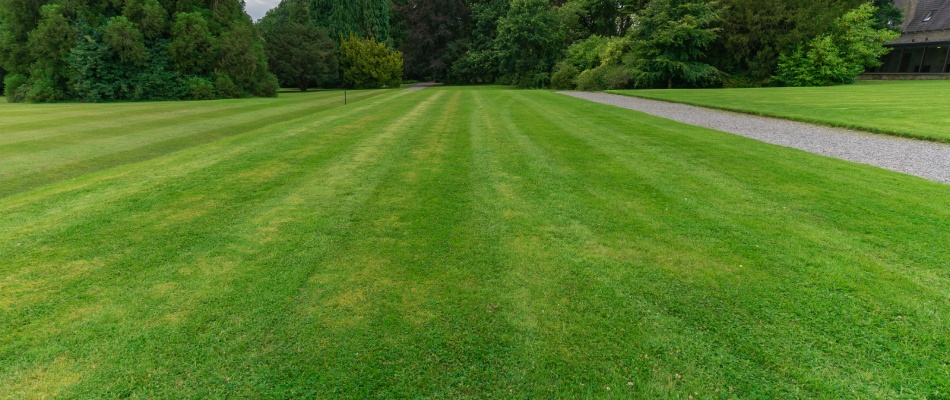 Properly mowing your lawn is an important part of keeping your grass strong, healthy, and beautiful. Our lawn maintenance team here at Creekside Landscapes offers a premium lawn mowing service for both homes and businesses. This service includes mowing, string-trimming, edging, and debris blowing, and we pride ourselves on always following the mowing 1/3 rule. We provide this service the property owners in Edwardsville, Glen Carbon, Bethalto, and surrounding areas in Illinois. Give us a call at (618) 374-0010 today if you are interested in signing up for our top-notch lawn mowing service!
---
Comments (0)
Name *

Email (not shown) *

Thanks for your comment!
Thanks for your feedback! Your comments have been successfully submitted! Please note, all comments require admin approval prior to display.
Error submitting comment!
There is a problem with your comment, please see below and try again.