3 Reasons to Add a Seating Wall to Your Property in Illinois
Have you ever found yourself hosting an outdoor gathering, but didn't have enough seats for everyone? If so, you can make that issue a problem of the past by investing in a seating wall. Seating walls make for a stylish and convenient addition to your property and there are three main reasons you should consider adding one to your property. First and foremost, a seating wall adds extra places to sit outside, making one less thing for you and your guests to worry about when there are gatherings at your place. Secondly, they're incredibly durable and low maintenance. The material they're built out of is built to last and they can withstand the weather we experience here in Illinois. And finally, they can complement the aesthetic of your landscape while also increasing your property value. Continue reading to learn more about seating walls, and why they make excellent additions to your property.
---
1. Seating walls will add extra seating to your property.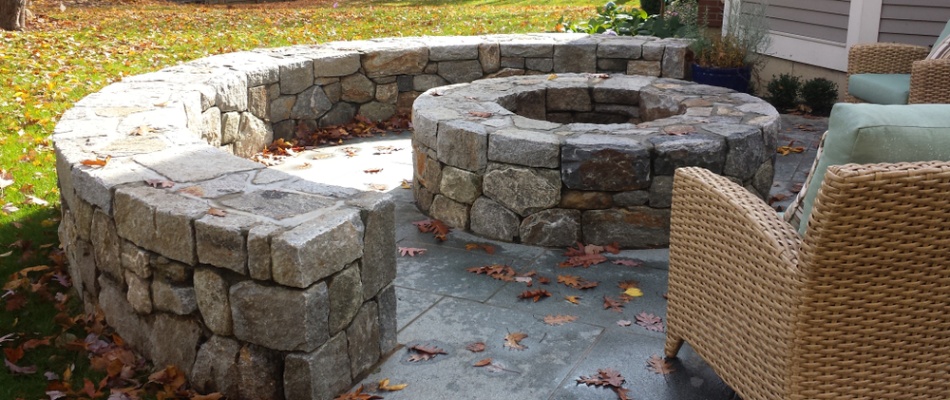 One major reason to add seating walls to your property is that they provide designated places to sit for you and your guests. Seating walls make perfect additions to patios, fire pits, and outdoor kitchens. You can even design and build them alongside these other projects. Seating walls also provide an extra level of convenience for you. Now, anytime you have an outdoor gathering, you no longer have to scramble to find chairs for your family and friends. It also cuts down on setup and clean-up times because you don't have to worry about taking out and putting back chairs every time you have guests over.
---
2. Seating walls are durable and low-maintenance additions to your property.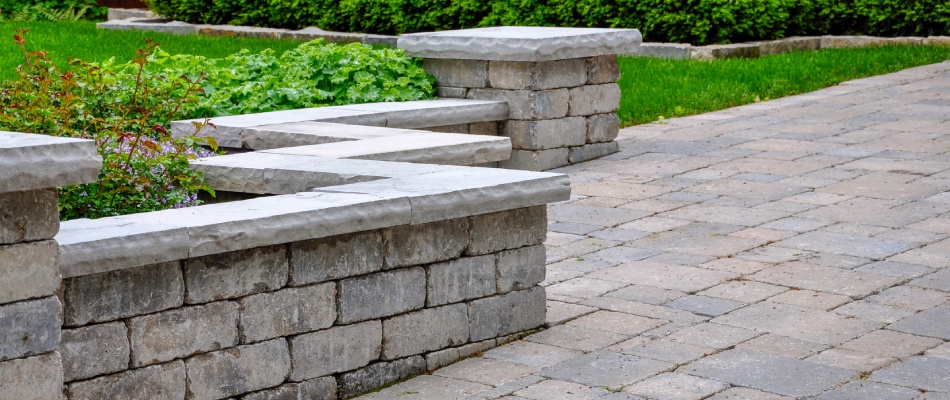 Another reason to add seating walls to your property is that they're incredibly durable and require very little maintenance or upkeep. As far as maintenance is concerned, you only really need to worry about cleaning them every once in a while. This is a stark contrast to the maintenance required to care for certain lawn furniture. Seating walls are built to withstand a wide variety of weather conditions in Illinois. They can easily endure rain and snow without having to be covered or brought inside for protection. You also don't need to worry about the sun bleaching out the materials as quickly. Materials like plastic and fabric will fade quickly when compared to the stone materials found in seating walls.
---
3. Seating walls will increase the aesthetics and value of your property.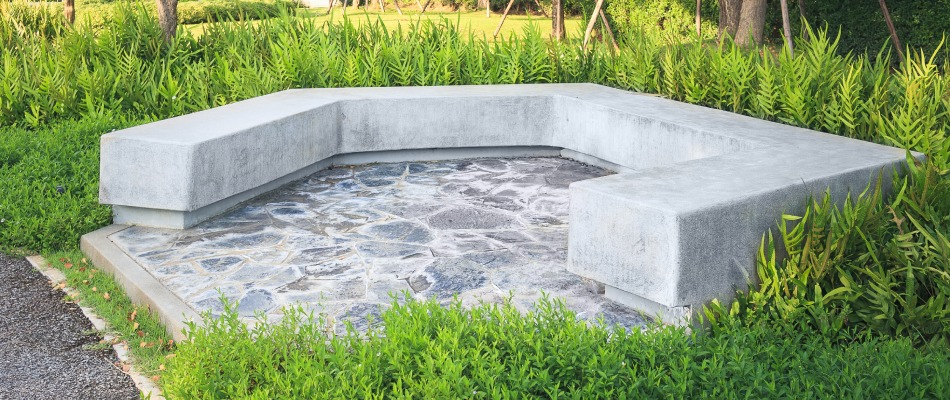 You'll also find that seating walls increase the value of your property while also boosting your outdoor aesthetic. They can be built using the same materials used in your other hardscape projects, like those used in a patio or a fire pit. You can design them to blend seamlessly into your landscape, so they can complement your existing aesthetic. When you build a seating wall, especially one that fits in with the rest of your landscape, it can go a long way to increasing the value of your property.
Some popular materials used to build seating walls include Roman stone and ledge stone.
---
Want to add a seating wall to your property? Call us to schedule our seating wall installation service!
Elevate your property today by adding a seating wall! Not only will it complement your landscape, but it will also provide additional seating for you and your guests for added convenience. At Creekside Landscapes, we offer our seating wall installation service to commercial, HOA, and residential properties in Edwardsville, IL, and in surrounding cities like Glen Carbon and Bethalto. Call us today at (618) 374-0010 to schedule a consultation. We look forward to working with you!
---
Comments (0)
Name *

Email (not shown) *

Thanks for your comment!
Thanks for your feedback! Your comments have been successfully submitted! Please note, all comments require admin approval prior to display.
Error submitting comment!
There is a problem with your comment, please see below and try again.